In the modern age of the digitalism, the businesses are becoming brands through their online presence with official websites and social pages, because of the excellent and positive reviews provided by their customers. The buyer's evaluations are becoming the word of mouth commendations for online business over time. Both the positive and negative reviews have an impact on the brands and product reputation accordingly. Positive reviews about any product allow that product to become a brand within a short period of time, while the negative reviews can ruin the brand's reputation and decrease its market value as well.

Importance of Good Reviews:

Good reviews are an essential key to making a product a reputable brand, which are based on customer satisfaction. We know that the modern age of superior technology provides the ability for customers to give their opinions and sharing information about products. According to some marketing surveys, about 97% of buyers read the virtual assessments about the brands and 87% of them don't visit the brand with fewer than 3 star ranking by consumers. It's observed that about 9 out of 10 customers make choices among brands basing on their consumer reviews. Good reviews influence about 90% of customers to buy a product. The empirical data about the customer's reviews impacts shows that good reviews noticeably impact on business revenues. According to a study by Harvard Business School and yelp.com, they increase the sales from 5 to 9 percent in short-term. So we can say that good words about a product or brand always influence the listener's buying decisions, and positive reviews can make your business a brand.

Ways of Getting Positive Reviews:

The marketing strategy is always essential as it makes a business brand, but the customer's reviews spread your words more rapidly than your advertising materials. You can improve your advertising efforts by boosting the customers for encouraging discussions about your product. You can observe that some online accountants in London have the 5-star rating because their clients are satisfied with their services and they provide the platform for discussion about their strengths and weakness. Similarly, any business can have positive reviews if their customers are satisfied with their products and services. Your business can receive positive and good reviews through providing friendly customer care, instant response to customer's inquiries, and most importantly celebrating the milestones with customers always help us to get good reviews about our business. Responding to reviews on time builds the customer's trust in the business as the customer mentality is obviously moldable with satisfactory customer services and satisfied customers will provide a positive review about your business.

Best Ways of Utilizing Good Reviews: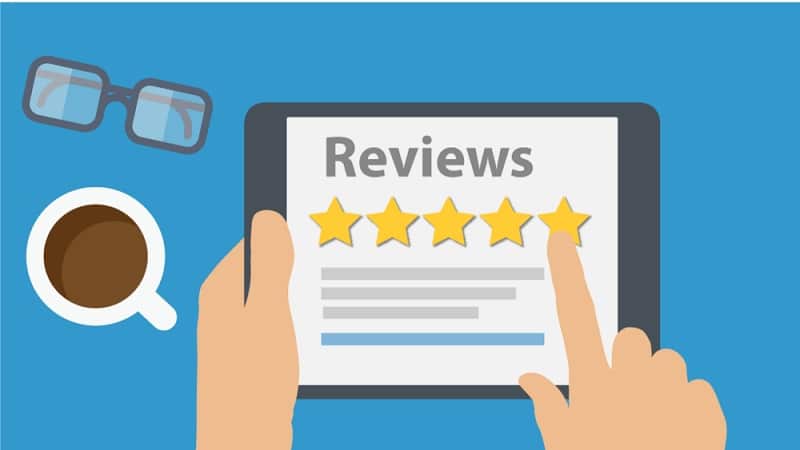 There are many ways of cashing the good reviews to generate more number of customers. You can make the best use of good reviews through the following methods.

Influence Consumer Reviews to Construct Repute:
You can feature the best-unexpurgated comments about your services or products on your business website on the noticeable and highlighted place, so our customers can get inspiration from the positive assessment of our services or products. This will provide your business with free publicity and attract visitors to buy your products. The words from customers have more impact on decision making about buying products with comparison to the brand's promotional materials.

Easier Reviewing Process:
The comfortable and instant reviewing process will help to get more rating for your products and services as the clients or customer should not be saddled with too much info requirements during the reviewing. You can get their reviews with a short survey on the business's website or official pages on social media. The easy and faster-reviewing opportunity will give your customers space to provide more authentic and purposeful reviews.

The best discussions about your business and products, you can share with people in the promotional emails and social media pages. This will help you to send your message in the voice of your customers, and buyers get inspiration from customer reviews more than the business promotional activities. Sharing the reviews on the marketing platforms allow you to attract more customers because of inspiration from the customer's words about your product or services.

Quick Response to Reviewers:
As soon as possible responding to reviews, this will send a gesture to your audience that you care about them, their desires and needs in your services or products. You can encourage your customers to tell you their concerns directly and show them your involvement in solving their problems regarding your business. It will help you to build their trust in you, and if other people read your conversations, they will also be inspired by your approach.

Making Customers Your Brand Ambassadors:
Allowing customers to write blogs about your products will also work for generating more customers. The written blogs by customers have more impact than the official web content by the company. In this way, customers will be working as your brand ambassadors by describing the positive attributes of your products and attract more people towards your products or services. Many online accountants London firms are doing such practices to build their business to a brand. By making your customers your brand ambassadors, this will give them a feeling of owning your business, and they will spread your word in more attractive ways to generate more revenues for your company.

Conclusion:

As we know in the modern era of business marketing with the help of information technology, the importance of the customer's opinion about the authenticity of the products is undeniable. The good reviews always result in the form of more customers as customers believe more on the consumers than business marketing. Through the ways as mentioned above like placing consumer reviews on your business sites to construct repute, more straightforward reviewing process, sharing reviews and quick response to reviewers for utilizing good reviews, you can build a business into a brand. Because when customers read the positive feedback from the other users of your products or services, their trust on your products or services increases which leads them to buy your products and this unpaid business marketing chain goes on. Satisfied users of your products or services will always refer your products to other people, and it will enhance your market value, and your business will be considered as a brand.
Can Good Reviews Help To Make Your Business A Brand?
Source: HR.com Articles